RESEARCH
Ever since the Goulandris Natural History Museum was founded, its main purpose has been and still is the research for collection, registration and study of the country's botanic, animal, geological and paleontological wealth, and the evaluation of biotopes in cooperation with research centres, museums and universities of Greece and other countries.
The Museum's research activity includes missions for collection of material, field studies, and workshops, publications etc. The findings of the Museum's research are a condition for rational management of natural environment as well as a means for other scientific researches. The creation of GAIA Centre in 1999 marked a significant expansion of the Museum's research interest in two new sectors, with the creation of fully equipped laboratories of Soil Ecology and Biotechnology and of Bioanalytical Chemistry.
Their purpose is to examine soil as a vital space, because its uninformed management has significant impacts on quality and by extension on foodstuff and humans.
COLLECTIONS
The Museum's research activity of the past four decades consists of:
Extensive field research and collecting
Recording, and identifying species
Introduction into data banks
Publication of articles and papers in the Museum's scientific journal
International publications
Ecological/landscaping studies of areas of particular environmental interest
Thematic exhibitions in Greece and abroad and
Scientific research in cooperation with Greek and international scientific centres.
The Museum's collections number hundreds of thousands of specimens and are a precious national capital, the country's data bank, the basis for all scientific research and application in the fields of environmental policy, agriculture and forestry.
The collections' specimens are the basis from which conclusions can be drawn concerning the modern as well as the older environment.
Furthermore, they are a remarkable tool for the development of educational and publishing activities.
In the framework of the Information Society program entitled "Documentation, Digitization and Promotion of Collections of Goulandris Museum of Natural History" the digital documentation of samples was carried out (data input of 81,000 samples from Botany, Marine biology, Terrestrial Zoology and Geology – Paleontology collections and digitization of 6,000 samples from such collections). A representative sample of the digitized material may be electronically searched for at the Museum's Collections Data Base.
Paleontological Collection
Marine Biology Collection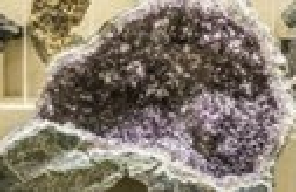 Newsletter
Subscribe to our email newsletter to receive updates on the latest news.
Read the Privacy Policy.