THE FIRST INTERACTIVE EXHIBITION ON CLIMATE CHANGE OPENED WITH THE TITLE "CLIMATE CHANGE AND US"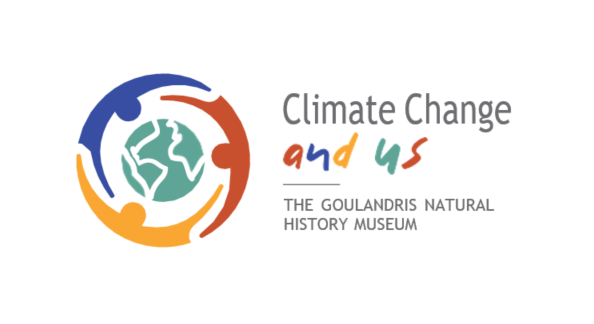 IMPORTANT ANNOUNCEMENT:
The exhibition "Climate Change and US" will remain closed till October 31st, 2023
For the first time in the history of the planet, humans are playing a major role in climate change. Climate change is the most serious environmental issue the world is facing, as it directly threatens the continuation of life as we know it.
The Museum has created the first interactive climate change exhibition to help visitors better understand the effects of climate change, the extent to which it affects us all, and how everyone can help.
What climate change is
As a term, climate change refers to any changes in a region's average weather conditions and patterns, such as changes in temperature and precipitation levels, over a long period of time.
The consequences for the Earth:
Average global temperature rise, ice melting, and sea level rise
Extreme weather events
Desertification
Biodiversity loss
Direct and indirect effects on human health
The "Climate Change and Us" exhibition is divided into 17 sections that address the following themes:  Energy, Transport, Food Production, Water usage, Waste/Recycling, Scientific Research, Impact, Personal Responsibility, and Universality
1 Ecological Footprint
2 What's behind the socket?
3 Renewable Energy City
4 CO2 Emissions in energy generation
5 Domestic Energy & Water Consumption
6 Road Traffic CO₂ Emissions
7 Sort It!
8 Plastic Pollution
9 Circular and Linear Economy
10 Eco Market
11 Personal Water Consumption
12 Climate Change
13 UN Sustainable Development Goals
14 Solutions for Climate Change
15 Scientific Research
16 Hero for the Planet
17 Save the Planet!
Museological Study – Scientific Supervision
Goulandris Natural History Museum
Project Management – Monitoring – Coordination
George Nikolaou – Operational Planning and Monitoring Department of the GNHM
Nafsika Papavlasopoulou – Educational Department of the GNHM GAIA Centre
Exhibition planning
Hüttinger Interactive Exhibitions
Charalambos Lazakis, Architect Mechanic, NTUA alumnus
External Scientific Advisory Committee (UN SDSN Greece)
Dr. Phoebe Kountouri, Professor at the Athens University of Economics and Business, President of EAERE, President of UN SDSN Europe
Dr. Stella Apostolaki, Professor at DEREE – The American College of Greece
Dr. Chryssi Laspidou, Professor at the University of Thessaly
Construction of exhibition space
Nikos Vavadakis – GNHM Technical Services
TEMAKO S.A. Technical Company
Communication – Advertising
Georgia Zannia, Ioanna Lemoni – GNHM Marketing & Communications Department
DDB Athens Advertising
Graphic Design
Hüttinger Interactive Exhibitions
3 in a box
Plastic Pollution Visual Demonstration
Alexia Psaradeli
---
---
---
---
---
Newsletter
Subscribe to our email newsletter to receive updates on the latest news.
Read the Privacy Policy.